Hi, I'm Kate. I illustrate characters and create surface patterns with ink. My favorites are alcohol ink, in dropper and marker format.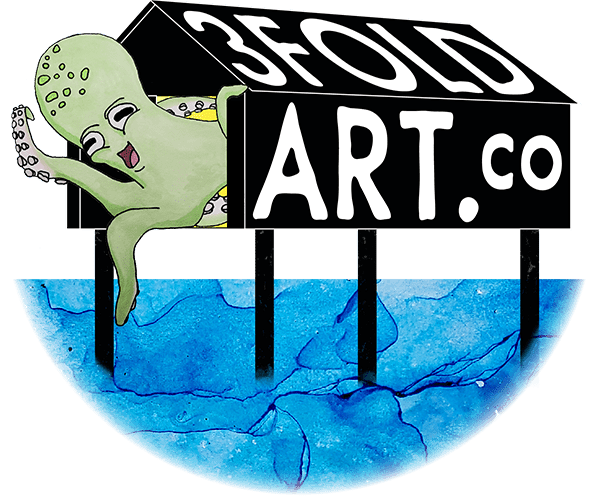 3foldart.co
2211 S Evanston Ave
Independence, MO 64052
(816) 674-7373
[email protected]
https://3foldart.co
I am currently turning stacks of my pen doodles into surface patterns for a Spoonflower shop and creating fun character illustrations for a series of books about octopus friends who fart a lot and get into adventures. I've also got a book about clouds that's really wanting to be birthed.
Most Wednesday mornings on Twitch, I spend a couple of hours illustrating characters and creating surface patterns, and chatting with folks. I love hearing from you, so join me in the chat and let's talk! Or stay in the background and lurk. It's all good!
---
Come chat
with me!
Come on over and join the fun! Follow my channel to be notified every time I go live. I'll see you there!